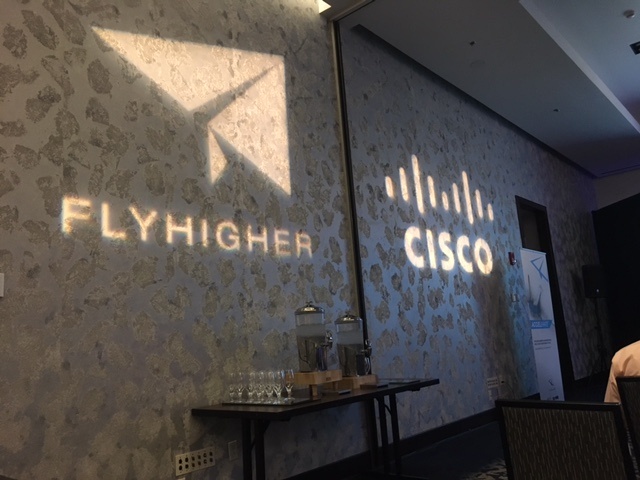 Late last year, Lloyd was chosen as a participant in this year's Fly Higher Accelerate Community run by Cisco and our distributor of choice Ingram Micro. In June, I had the opportunity to represent Lloyd at the program's midyear roundup held in Buffalo, New York. It was a great experience with ample time to talk strategies with other managed service providers and resellers. The Cisco and Ingram representatives were very helpful and accommodating, providing an inside look at training initiatives and incentives offered to us through the partner program and new product releases and enhancements.
The Fly Higher program offered by Cisco/Ingram is designed to enable partner growth and education. Being part of this exclusive community allows us many benefits which we can pass on to our clients and community- among these are more robust training and education initiatives for our employees, a higher level of service and engagement from our Cisco and Ingram teams, and the ability to provide better pricing to our clients for their IT investments.
Session Highlights
Along with some Buffalo, NY trivia (did you know the air in Downtown Buffalo smells like cheerios?! It sure is true, thanks to the General Mills factory that has been operating there for over 75 years) and an evening pub crawl, the two-day conference offered many informative sessions on Cisco products and services. Two of my favorites are included below:
Cisco Spark. One of the most impressive and entertaining presentations was the Cisco Spark demonstration. Spark is a collaboration tool – it's your white board, screen sharing, video conferencing, conference call system, presentation sharing, secure messaging, all-in-one solution. You can purchase a Spark Board which includes touch screen capabilities and video camera, or if you already have a screen you can add a Spark Room Kit to your conference room setup which includes a video camera codec, speakers, and microphones all in one device.
The presentation showed Spark's best qualities, including the ability to video conference with a remote employee while collaborating on the white board or presentation slides. One of the best features is being able to start, join, or participate in a meeting from your smartphone, desk, room system, or Spark Board. It's remarkable technology and a great platform for integrating multiple offices.
Security Awareness. Security is a big focus for Lloyd this year, so it was great to learn more about the solutions Cisco has to offer. Lloyd is continually developing our security roadmap where we analyze solutions that could enhance the cyber security layers built for us and our clients. Cisco has taken a similar approach, developing a full suite of offerings that cover each area within the security framework. From email and web security to monitoring and endpoint protection, including on-premise, hybrid, and cloud options, Cisco's security solutions span all stages of threat protection.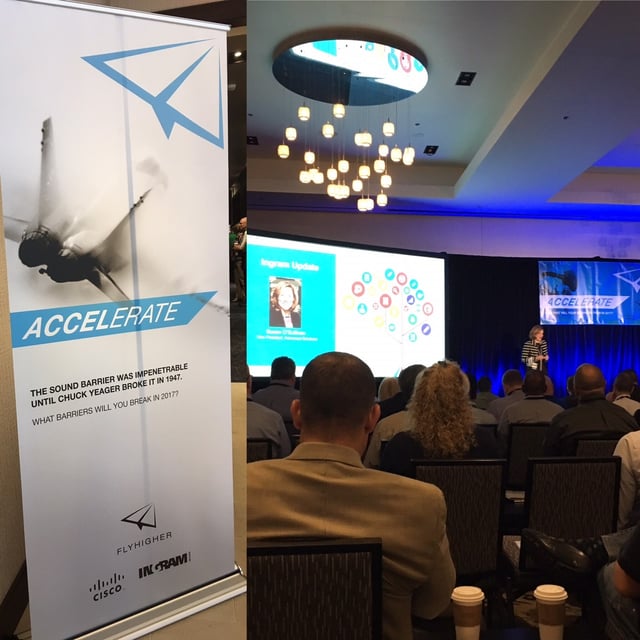 I definitely enjoyed the time spent with fellow IT providers and our teams at Cisco and Ingram. Lloyd will continue to take advantage of the Fly Higher program opportunities throughout the year, and we look forward to expanding our partnerships with Cisco and Ingram and staying up to date on their solutions and services.