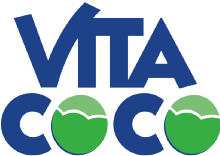 Lloyd helps global brand
through Hurricane Sandy
When we brought Lloyd on as an IT partner in 2010, we were based off of 21 users. As we've grown quickly to more than 400 global users, Lloyd has been able to manage our growth by offering infrastructure planning, systems maintenance and dependable customer service. We've come to know Lloydians as knowledgeable, trustworthy and pleasant to work with.

Lloyd is always on IT. When Hurricane Sandy struck, our staff worked out of Lloyd's NYC office and their gracious hospitality did not go unnoticed. In October of 2015, we add onsite presence as we were ready to have someone onsite to take the headaches out of technology for us. In 2016 we plan to relocate our NYC offices and Lloyd will play a major role in organizing this move, providing team support and recommendations of key vendors.

We feel lucky to be partnering with Lloyd as our IT consultants. Their positive work ethic, professional demeanor, and effectiveness allow us to focus on becoming an industry leader in the beverage world.

Lloyd takes a proactive
approach to cloud migration
As President of Herbert Mines Associates, which is a premium executive search provider to consumer facing businesses, we not only understand client service but also understand how challenging it can be to institutionalize culture and hire people that fit those defined attributes. It is with this finely tuned lens that I continually have my expectations exceeded with Lloyd Group. What I admire is the consistency of delivery, by all facets of the company, of a great client experience. Truly, with all levels of the company that I interact with. This is hard to achieve and it usually is only achieved if the culture really values clients and their experience.

I am not technically sophisticated and what I really appreciate is the patience, professionalism, and "plain English speak" as the help desk really does actually care about helping you. I applaud the hiring protocols and standards that Lloyd Group has in place as they are clearly and consistently executing to the profile.

Lloyd Group is a highly valued partner and strategic advisor to Herbert Mines Associates. They urged us for years to migrate to the Cloud and when the pandemic hit they immediately responded and accelerated our migration and we were up and running in 40 days. Thank you for enabling us to deliver on our value proposition which requires white glove service to our clients.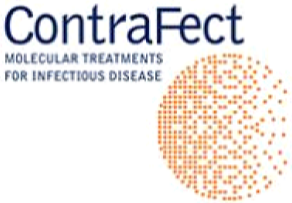 Lloyd Sees Biotech Company
Through 80% Growth in Two Years
Lloyd has been our strategic IT partner for many years, and it's always been a valuable relationship. Through replacements of servers and integration of new solutions, Lloyd has always proven to be a responsive and reliable partner. One of our most recent successes came when we shut down our laboratory and office space due to COVID in March 2020. We wanted to immediately provide remote work accommodations to our staff and Lloyd was quickly able to obtain the technology we needed to support it. Without hesitation, Lloyd was able to pivot our infrastructure to a fully integrated remote work setup and our workflow continued without interruption.
Since that point, we have focused on becoming a more proactive and constructive team together. This has been especially important as our employee base has increased by 80% over the last two years and we have a considerable number of consultants that also use our domain. Lloyd has been there every step of the way seeing us through with the right technology to support the flexible work arrangements for our growing team. For us, the early and continued focus on cybersecurity and a secure identity platform are further examples of successes from the Lloyd team that have allowed our infrastructure posture to support the growth and needs of our business.
The broader Service Desk team also plays a big part in our success. Available 24/7, they're knowledgeable, professional, and responsive. They continuously monitor the health of our systems and proactively call us if they predict an issue may arise, this is incredibly reassuring to know our data is secured. We look forward to many more years of working together with the Lloyd team.
– Jerry Kiciuk, Facility Manger
ContraFect

Nimble and Poised for
7x Business Growth
Skurnik Wines has been a Lloyd partner for over 20 years, and I can say without hesitation that the combination of Lloyd Group and our internal IT staff has allowed our business to grow more than 7x, both in terms of sales volume and head count. Lloyd has built an infrastructure that has provided for that growth and has kept us current with the changes in technology over that window of time in a very measured and reasonable approach. Their staff works seamlessly with ours, always in the spirit of teamwork and cooperation. When Hurricane Sandy hit, Lloyd was there for us. We pulled our servers out of our Long Island offices and set them up on site at Lloyd's NYC offices and we were back in business in a number of hours. When COVID struck, we needed to react to a rapidly changing workplace environment. What Lloyd did prior to the pandemic, which included virtualizing servers, moving apps to the cloud, and making sure our network security and DR plans were up to date, allowed us to nimbly transition from onsite operations to remote operations literally overnight. I cannot overstate how vital that was to the continuance of our business. Through their proactive approach to cybersecurity, to their ability to ensure our business posture can adapt to sudden changes; Lloyd has been integral to our strategic growth.
– Jim Leskody, CFO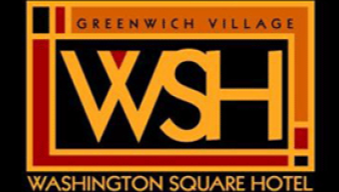 As a business that's open 24/7, there are huge ramifications if we experience any technical issues resulting in downtime. Having a reliable team like Lloyd that's available 24/7 is so reassuring for our business. When we first opened years ago, a lot of our day-to-day functions were completed manually; today, every part of our industry heavily depends on reliable technology. From reservations to accounting, Lloyd manages our IT infrastructure to ensure our technology never fails; our business depends on it.

Whether I'm working with a single person or an entire team, Lloydians are tremendously valuable and friendly people. Through their instrumental consulting and helping us manage our day-to-day operations, they take the time to figure out our needs and work within our budget. They put such a heavy focus on our network security, resulting in zero downtime. The Service Desk team is always quick to respond, and I can always rely on them for competency and great customer service.

– Judy Paul, CEO
Washington Square Hotel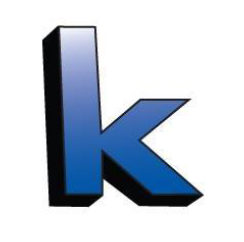 Lloyd Group Remodels
New Office in a Matter of Weeks
I have confidence in referring Lloyd Group to colleagues and industry professionals in search of a reliable, professional, full service, technology services resource. I have trust in The Lloyd Group as our outsourced Information Technology provider. I recall numerous instances where The Lloyd Group has stepped up and provided top-tier service.

The most recent incident was the pandemic thrusting upon us the immediate need of a virtual work from home model. Lloyd deployed a model overnight so that our staff would be able to work remotely using new software.

Additionally, we figured that this would be the perfect time to remodel our office since it was vacant; Lloyd Group was instrumental in enabling us to maintain the work from home with uninterrupted use of Splash-top and Citrix connections to our network and our desktop PC's by rerouting network cables and moving desktop PC's to the floor above. They were able to transport every desktop unit onto the temporary space on the floor above us in our building. The Lloyd Group orchestrated successful internet and hardwire connections through a concrete slab. This mission critical project was rolled out, successfully within weeks.

Lloyd Group seamlessly established connectivity without any interruption to our end users. They worked over the weekends so that our employees would not be interrupted during the workweek, which enabled Kaufman to meet all of our clients' deadlines with our numerous management contract required deliverables.

Their project management approach never ceases to amaze me. The Kaufman Organization has been using a specific software for the past 20 years; for various reasons, the software had to be upgraded – a massive conversion project of data from a legacy, network hosted property management accounting system (YARDI Enterprise) to a cloud-based version (YARDI Voyager).

This software holds crucial information for all of our tenants, vendors, and historical accounting records. Lloyd approached this in a phased method and is approximately 50% through this project. I am pleased to report to date, it has been successfully executed thus far. It's refreshing and comforting to witness the success of our teams in partnership with Lloyd.

– Michael Giglio, Operating Principal & CFO
Kaufman Management

Evolutionizing our
Security Posture
Lloyd has been with us for over 16 years, and every time Lloyd has evolved, we have evolved. From helpdesk to infrastructure upgrades, Lloyd has allowed us to meet the exceeding demands of our industry. They focus on the success of their clients through the advantages that technology delivers. In 2012, we became a Registered Investment Adviser, and Lloyd implemented a whole new set of business requirements including cybersecurity, Microsoft 365 integration, and migrating everything to the cloud.

The team has been very proactive in executing the latest in technology, which has proven to bring innovation and sustainability to Spire Capital. Specifically focusing on cybersecurity, Lloyd has driven our security posture forward allowing us some peace of mind, especially considering the sensitive nature of our industry.

What I admire most about Lloyd is that they're always looking out for our best interest, but it never feels forced. They recommend new technology that they know will benefit us and enhance our business model, and they allow us to have the final say. I'm grateful that Spire Capital and Lloyd Group are in partnership.

– Don Stewart, Partner, CFO & CCO
Spire Capital

Strengthening our security posture year after year
As a busy law firm, we do everything possible to avoid any downtime to our workflow. In the past, we've experienced system crashes and those times have been extremely stressful. Thanks to the Lloyd Group, we feel confident that our security solutions will limit any business interruption. We've been in partnership with Lloyd for almost 15 years and they continue to implement new tools, educate our staff, and enhance our security posture year after year. Additionally, Lloyd knows we want to keep our IT infrastructure updated – we need the best tools to service our clients! We did a massive upgrade in 2015 and we're currently doing it again in 2022.

The biggest thing that stands out about the Lloyd team is that they stay true to their brand promise of responsiveness. The attention we receive and how quickly our requests are answered has truly been a game changer for us. This was the biggest missing link with our previous MSP. During the pandemic, Lloyd was a lifesaver! Lloyd ensured that our entire staff was up and running remotely in record time. I've spoken to many people in my network and I've heard some horror stories. I'm so grateful we had a seamless experience with Lloyd. In short, I'm a big Lloyd fan -- they truly care and they don't stop until things get done!

- Gina Haas, Director of Administration
Gallet Dreyer & Berkey, LLP