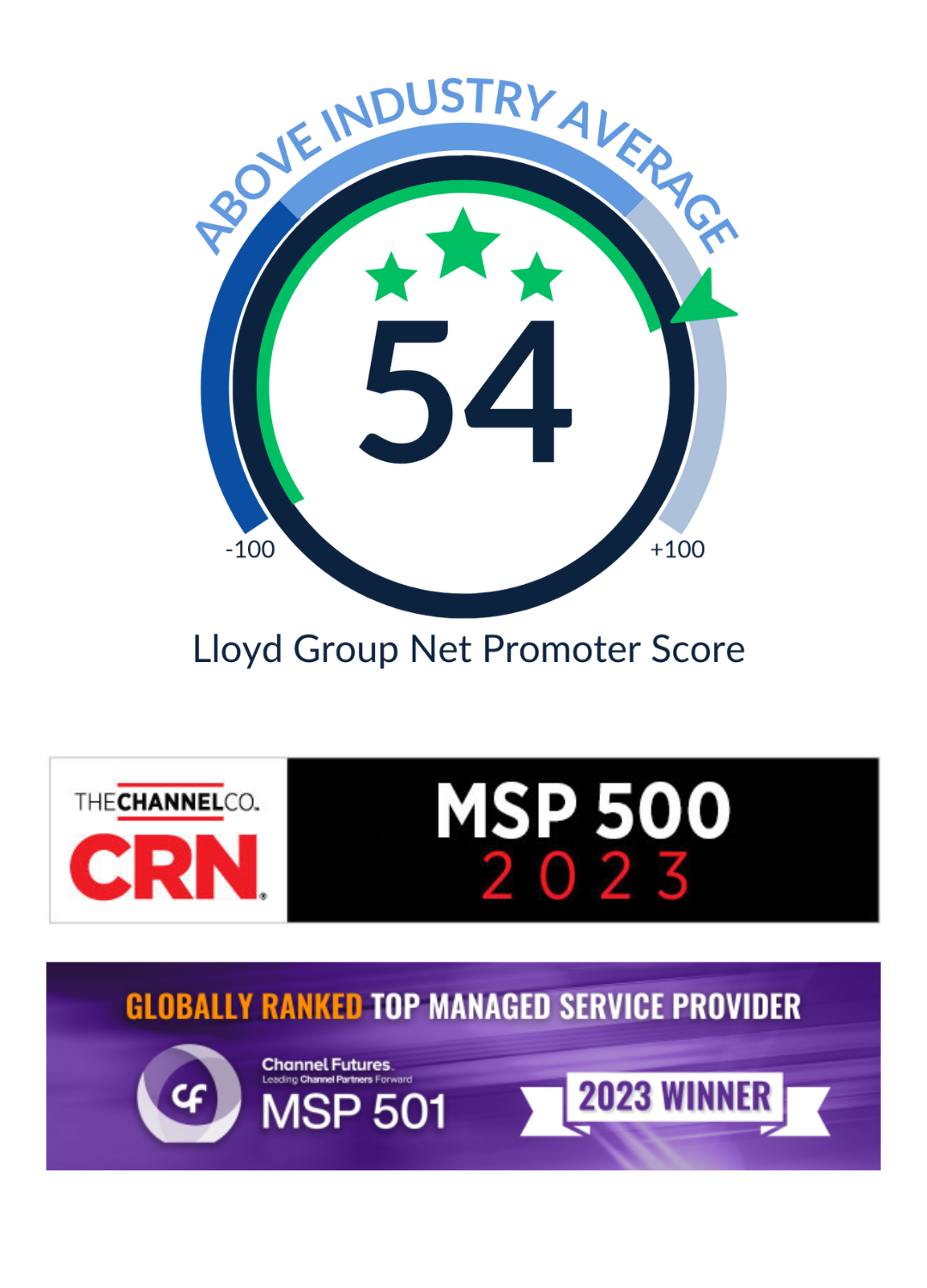 Lloyd is not your typical MSP; we're a group of tech-savvy enthusiasts who build long-lasting relationships on a first-name basis.
Since 1995, Lloyd has been supporting businesses through sophisticated IT management that aligns with their corporate objectives. We listen, analyze, and implement innovative technology through an IT Management Framework in accordance with your desired vision. Through clarity, confidence, and solid commitment, Lloyd operates as an integral part of your evolving business strategy.
Our culture-driven talented group of consultants perform on a client-centric management approach. Our team approach helps solidify shared goals between business solutions and client engagement. We remain actively involved in the design and implementation of a clear technology foundation that enhances business productivity led by a security-first mentality.