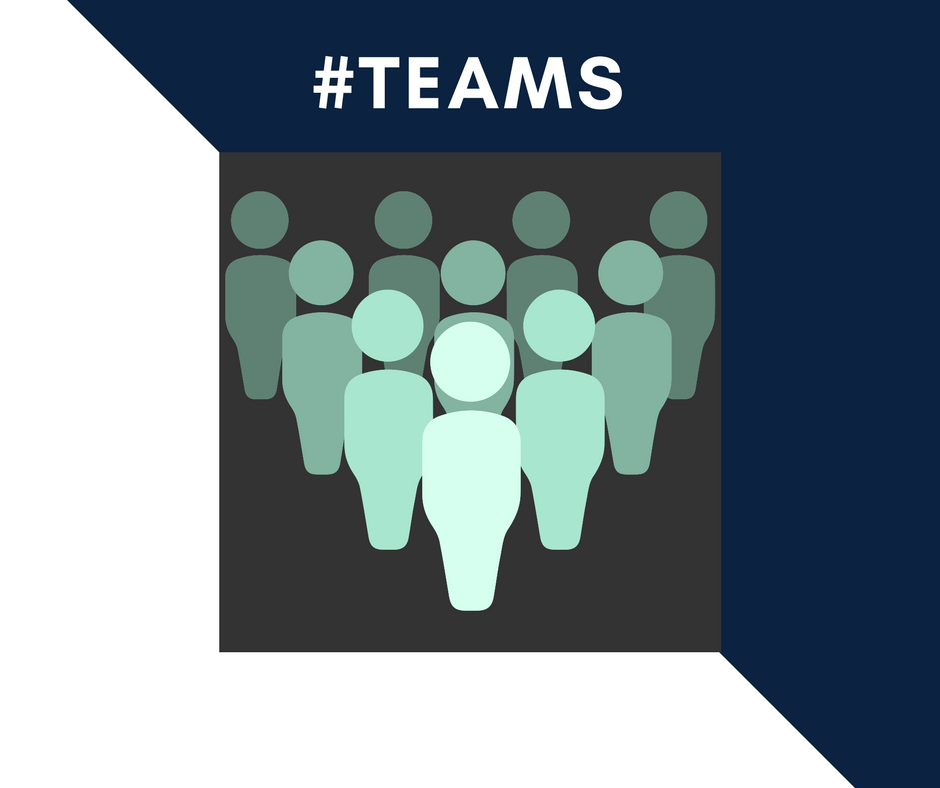 As Director of Human Resources, or the Evolve Center as we lovingly refer to it at Lloyd, one of my roles is to ensure that all employees know their importance in our community, no matter the role they play at Lloyd or in their daily life. One way we do this is by emphasizing Teams. Why teams, you ask? Because being a team player allows you to appreciate the hard work and dedication provided by everyone, not just yourself. It also allows us to fully live to our core values - be human, be accountable, and be better.
I've been on various teams throughout my professional and personal life, but there are a couple that stand out most. I was a competitive gymnast during my school age years, I rowed crew in college, and I managed the Men's Varsity Basketball Team at Cornell. I played vastly different roles on each of those teams – I feel that each tie into our teams here at Lloyd, and can apply directly to teams within any professional services organization.
The Individualized Team Approach: Your Wins/Losses Are Our Wins/Losses
Gymnastics is the most individualized of the team sports whereby each gymnast competes on their own, so the pressure to perform well without the direct support of your teammates is unique and challenging. However, your performance can make or break the team all-around statistics. It is very important to champion your teammates or all of your own success could be for naught. When it's your turn to perform, it's you against the apparatus (in our case, the apparatus is typically a computer).
This loosely resembles the role of many of our help desk analysts, as they help our clients on an individual basis relying on their smarts, skills, and client relationship charm and swagger. If they falter there could be deductions (poor feedback, unresolved issues, and disappointed clients) that could impact the entire team. If they ace it, the whole team gets high scores and succeeds!
At Lloyd, we strive to hire individuals who are inherently supportive and collaborative. Being a "cultural fit" plays a big part in our interview process, as our employees often rely on and collaborate with each other. Our analysts are the first point of contact for the client and while they initiate the help for our clients on their own, it's important that we provide them a support mechanism of coaches and teammates who all have the opportunity, with each and every interaction, to present greatness.
The "In Sync" Team Approach: We Move Together, and Towards One Goal
While at Cornell I rowed crew, which was quite frankly the antithesis of competing in gymnastics. The goal of rowing is to be completely in sync with the others in your boat. To not stand out. To blend yourself into complete harmony with every other person in your boat with each and every stroke. To lower that oar in the water with exact precision and just the right amount of pull with your teammates. If everyone and everything were in sync that boat glided and flew, above the water, graceful and gliding like nothing I'd ever felt before.
Those races are comparable to the projects we undertake that go off without a hitch; where you're the first to cross the finish line, exhausted, exhilarated and in awe of all you accomplished! We often challenge Lloydians with these opportunities where they work with such intensity and passion, with a team towards a common goal. One example would be our team structure - our Service Desk and Engagement Center are aligned so that our clients have a dedicated team. When everyone is working together for the common purpose of providing a great client experience, our team gets to experience that great feeling of accomplishment.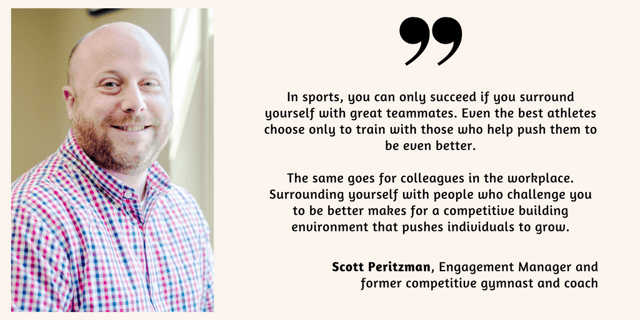 The Basketball Team Approach: There are All-Stars, and There are Unsung Heroes
Lastly, I'd like to share a story about my role as Manager of the Cornell Men's Varsity Basketball team. We had our ups and downs as a team during my tenure, but we ultimately won the Ivy League Championship! This was a big accomplishment in those days as Penn and Princeton were long time Ivy League basketball powerhouses. During our celebration, I remember our head coach recognizing and thanking the guys on the bench first and foremost- not the starters, but the ones who rarely played a minute during their college careers.
Instead, these players diligently watched hours and hours of opponent film in the week before the game so that they could mimic the competition during practice in order to prepare the starters to beat them in the upcoming weekend game. Those were the unsung heroes. Their commitment and painstaking preparation made our starters so well prepared to beat their opponents that the wins just started to stack up. It was a true team effort! We were all convinced that we would not have won the title and had that opportunity to play with the big boys in the NCAA tournament if it weren't for our bench.
These unsung heroes can be found in any workplace, in any role. They work diligently to prepare those in the "all-star" positions for their big presentations or important calls. A big difference is that in the workplace the roles are often interchangeable depending on the project – sometimes those unsung heroes take the lead, and require the help of the all-star on the back end.
Each year at our annual holiday party, our Leadership team gives out awards to certain extraordinary individuals who exhibit our core values in all that they do. One of these awards is the "unsung hero," given to a person within our organization that may not get the outward praise of our community, but is a vital part of Lloyd's success. Their hard work and dedication is an important part of the Lloyd story and deserves that recognition.
No matter which "team" approach your organization takes, be it individualized work supported by a backbone like gymnasts, an "in sync" team as in crew, or basketball's all-star/unsung heroes approach, I recommend you be ready and willing to adapt to all the roles that need to be played at your company and in your lives. Find your flow, discover your strengths and offer them selflessly to your team. Champion each other and work tirelessly towards the common good of the organization.