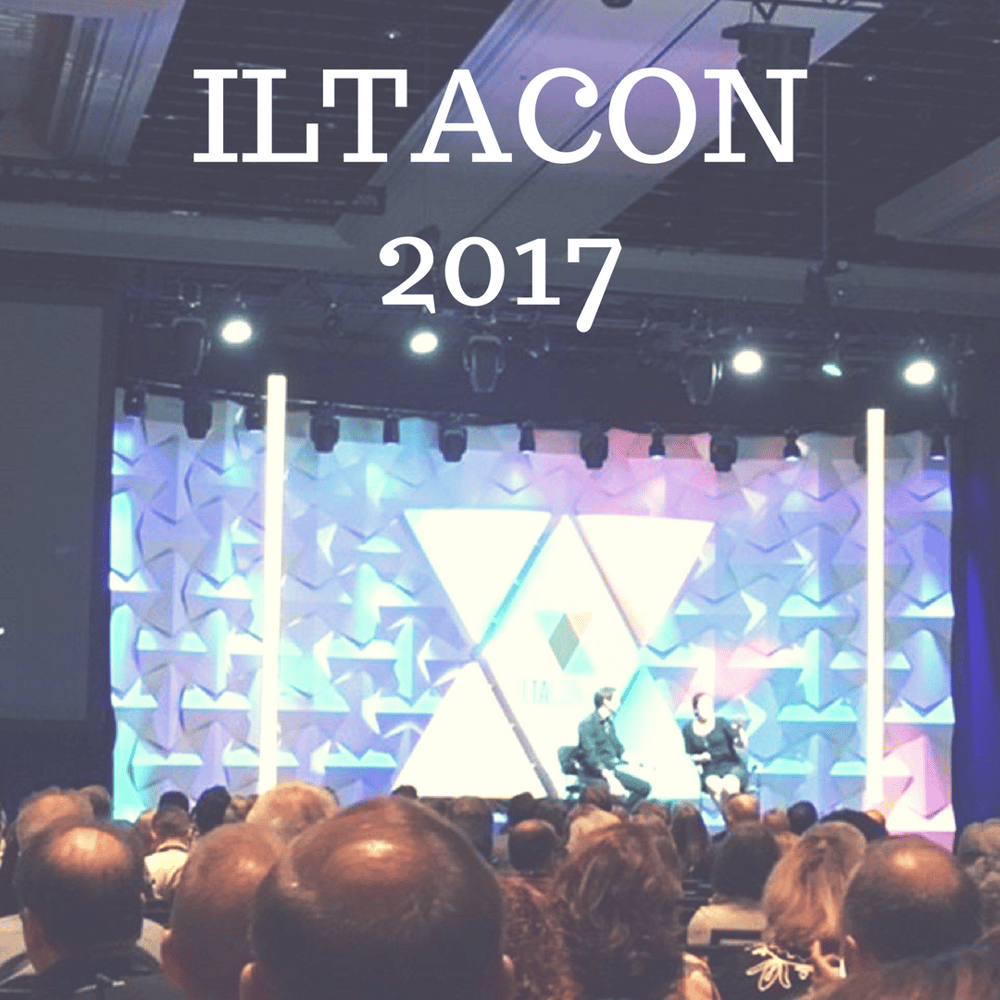 Each year, the International Legal Technology Association (ILTA) holds a conference focused on technological advances and ongoing trends within the legal sector. Legal technology has seen rapid evolution in the past five years, and the next five years look to be a continuation of that trend. I had the opportunity to hear about the changing technological landscape from legal IT experts and discussed security concerns with firms from around the country.
At this year's ILTA conference two key questions were on everyone's mind:
How do I protect my firm from internal and external threats?
How will Artificial Intelligence reduce cost and increase efficiency?
A Culture of Security
IT security is a term with which law firms have intimate familiarity. Ransomware has been a persistent threat over the past number of years, and as an IT service provider we've had to provide our clients with tools to prevent and mitigate potential breaches. However, the security discussion at this year's conference did not revolve around technology. "Culture" was the key word when discussing firm-wide security.
Security is a firm issue, not an IT issue. IT policy implementation can sometimes feel like an "us vs them" proposition ("them" being the IT team), however many law firms are now infusing firm policies with IT security directives. This can include:
Having firm managed mobile devices with the option to wipe the device if an employee leaves the company.
Requiring 2-factor authentication for external access to company data.
So, who enforces the policy? A partnership between senior partners and the IT team is the key to creating a culture of security within a firm. Many firms shared their positive experiences with this approach at the conference. Threats tend to arise internally (i.e. an employee opens a malicious email attachment or a USB drive is used which contains malicious applications), and a firm with an educated and cautious staff will be successful in avoiding a network breach. Security policies should also exist in writing, whether it be in the employee handbook or in a separate IT document. Documentation establishes the firm's intent to educate staff and enforce policies when necessary. The important takeaway from this year's conference is this: firm policy should evolve alongside changing technology.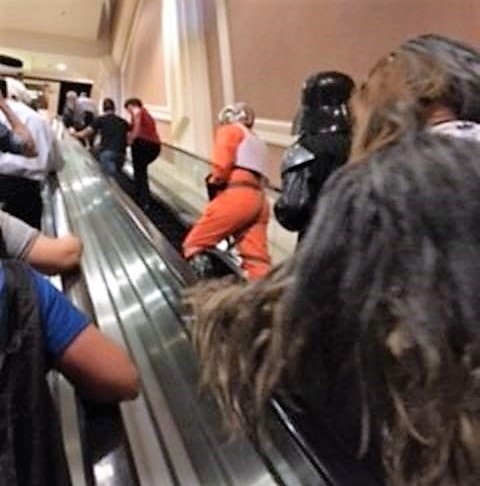 Just a rebel pilot, Darth Vader, and Chewbacca attending the conference.
Artificial Intelligence – The Next Big Thing
Artificial Intelligence (AI) has seen major breakthroughs in the past decade, but we still have some time before self-aware computers and killer robots need to be a topic of discussion (we'll save those for the blog post in 2085). Artificial augmentation is a more accurate term as the goal of AI in the legal realm is to augment attorneys' workflow by handling manual, labor intensive tasks. This augmentation will allow legal experts to focus on the more human aspects of their work. Some practical uses for this type of technology include:
Automating many time-consuming search related tasks in documents. A Document Management Solution (DMS) using AI can classify, find, extract, and predict based on the data it has access to. Documents can be classified based on content, pertinent data can be found and extracted, and predictive models can be created based on this information. Because of AI's ability to learn and recognize language, it's able to perform these tasks with unstructured data (contracts, correspondence, billing line item explanations, etc.). For example, an advanced AI search system can learn a written language. This gives it the ability to "read" correspondence, determine whether it contains privileged information, and then classify it accordingly.
Billing line item analysis. Firms will be able to determine how time is spent on certain matters and where efficiency can be increased by streamlining potentially repetitive work.
Calculating and analyzing successful case strategy. This analysis will provide attorneys with a detailed, holistic history of case strategy which may not have been completely accessible had a single person performed the same review.
Saving clients' money by reducing the amount of time spent on manual tasks during discovery. As AI starts to handle document analysis and review, attorneys can spend more time on strategy. Less experienced members of a firm can also up skill more quickly since less time will need to be spent on document review.
Locating expertise within a firm. Attorney notes and experience in past cases can be recorded, and time spent in specific disciplines can be calculated. This data would then allow for more efficient human resource assignment.
Example: iManage with RAVN technology
iManage is one of the first document management solutions to integrate AI with their management platform. They recently purchased an AI development company (RAVN), and will be integrating some of the systems mentioned above into the iManage platform later this year. Some of the features RAVN technology will provide:
Automatic classification of documents based on their contents.
Accurate cost predictions
Internal document tagging – iManage will read the contents of a document and then categorize different sections automatically. This will allow attorneys to quickly locate specific information.
Document analysis will help attorneys identify privileged info more quickly.
The goal of ILTACON is to educate and promote discussion around new IT developments in the legal space. These changes prompt the evolution of firm strategy from a technological and policy-based standpoint. A great takeaway from this year's convention is the importance of change; as we move towards a new technological horizon, it's important for firms to adapt and evolve so they can secure their network and take advantage of improved efficiencies.
Lloyd Group is an IT Services firm dedicated to educating our community on advances in the IT industry, especially when it comes to security and improvements that can help our businesses grow and become more efficient. We look forward to staying involved in the ILTA community and attending next year's event!