One of Lloyd's core values is to be human, and what better way to be human than having some face time with our clients! During the month of February, our dispatch team held a selfie contest to see how many photos each analyst could get from their daily dispatches. This is just one initiative tied to our organization-wide commitment to strengthen our relationships with the Lloyd community.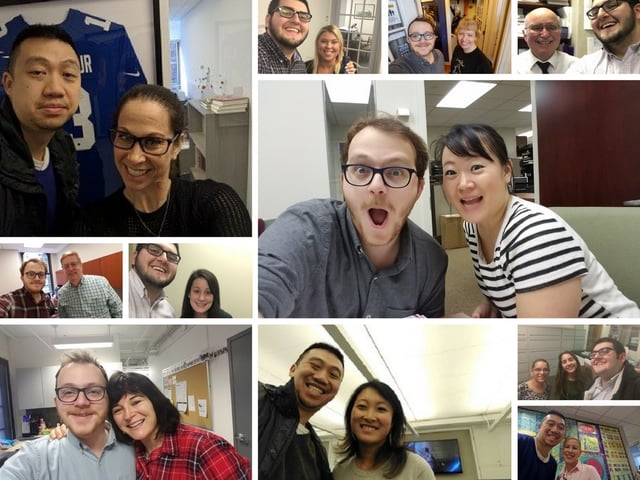 Throughout the month our analysts would pose with our primary contacts and client employees to get that prized photo in a competition across our dispatch team. A computer emergency can be hectic, stressful, and a potentially painful experience- not only for the person experiencing the problem, but for our analysts answering the call as well. We train our team to always have cool, calm and human attitudes so they can help settle even the mightiest of storms. Our goal of each dispatch isn't to just fix the technology issue – we want to get our clients in a better place by the time we leave.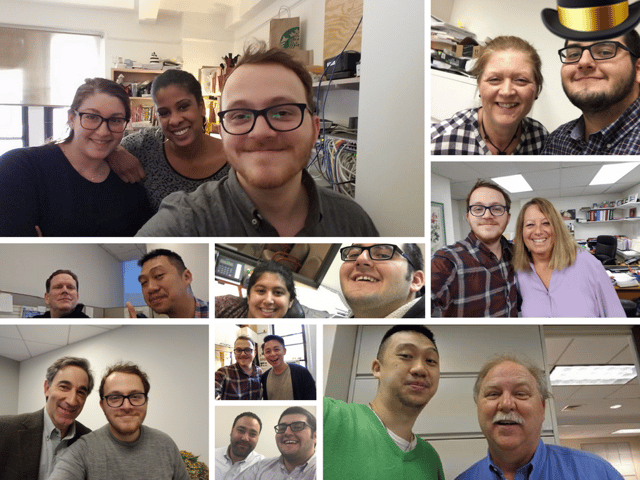 Our selfie contest was a way for our analysts to connect with clients on another level – get outside the comfort zone of "hey, I'm here to fix your problem" and instead take a second to have a laugh and say "hey, let me take a selfie." The response we got from our clients was impressive – though they were frustrated by a technology issue, most took the time to take a picture with their analyst, or volunteered individuals around the office if they were a bit camera shy.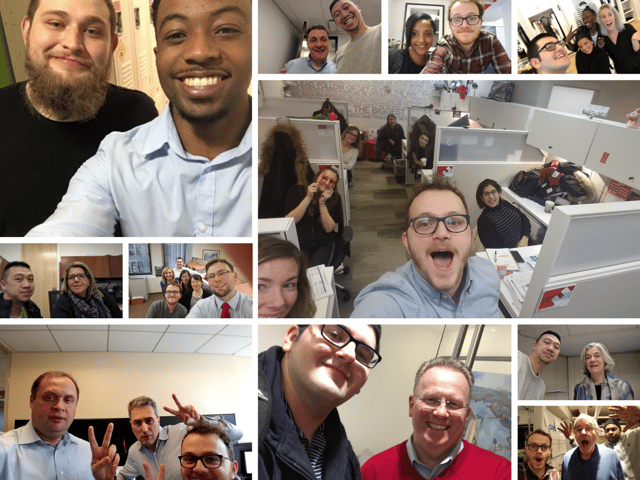 We posted the photos on our office TVs so our team could keep track of the game, and also so those who don't always get a chance to see our clients felt connected with our community. It was great to see groups of Lloydians surrounding the televisions, getting excited when they saw a familiar face.
With any contest there was a winner, and to him the spoils. Bairam Hadzovic played a fair and honest game and came away the champion. We plan to keep this contest going each year, keeping the fun atmosphere alive both for Lloyd and our clients!