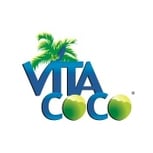 When we brought Lloyd on as an IT partner in 2010, we were based off of 21 users. As we've grown quickly to more than 400 global users, Lloyd has been able to manage our growth by offering infrastructure planning, systems maintenance and dependable customer service. We've come to know Lloydians as knowledgeable, trustworthy and pleasant to work with.
Lloyd is always on IT. When Hurricane Sandy struck, our staff worked out of Lloyd's NYC office and their gracious hospitality did not go unnoticed. In October of 2015, we add onsite presence as we were ready to have someone onsite to take the headaches out of technology for us. In 2016 we plan to relocate our NYC offices and Lloyd will play a major role in organizing this move, providing team support and recommendations of key vendors.
We feel lucky to be partnering with Lloyd as our IT consultants. Their positive work ethic, professional demeanor, and effectiveness allow us to focus on becoming an industry leader in the beverage world.