Adam Eiseman, Founder, President & CEO.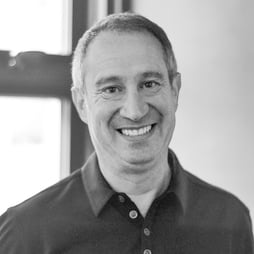 Adam Lloyd Eiseman founded Lloyd Group on June 12, 1995. Today, he oversees the strategic vision and direction of the company. Adam is responsible for corporate development (M&A and special projects), building strategic partnerships and broader business relationships, technology thought leadership, as well as advising senior leadership on business and policy issues. Under Mr. Eiseman's leadership, Lloyd has completed four (4) successful acquisitions, diversified its solution portfolio and evolved its technology strategy while growing to almost 80 employees and maintaining a strong culture of innovation and teamwork.

Today Lloyd is one of the largest Managed Service Providers focused on the Small and Medium sized business (SMB) market, supporting an international client base and providing a wide array of services including asset management, help desk, project management, security, and cloud services.
Adam prides himself on operating a company that is defined by a culture fueled with strong work ethic and values, employee morale and the highest possible level of client service to the dynamic Lloyd community. He is a firm believer in operating a values-based work environment and makes it a priority to ensure that the ethos of the company, values and beliefs are upheld at all times.
The leadership of Adam has earned Lloyd distinguished honors such as inclusion to the Inc. 500 list of America's Fastest Growing Private Companies for 2001, 2002 and 2003; Inc. 5000 list of America's Fastest Growing Private Companies for 2007, 2009, 2012 and 2013; acceptance into the INC Honor Roll in 2013, MSPmentor Top 100 Managed Service Providers in North America for 2012, 2013 and 2014, MSPmentor Top 100 Global Managed Service Providers for 2010, 2012, 2013 and 2014; and Crain's New York Business 2012 Best Places to Work in New York City.
Adam has been named to the 2011 and 2012 MSPmentor 250 Top Managed Services Provider Experts, Entrepreneurs and Executives.
The Young Presidents Organization is an important part of Adam's life, where he serves as the Chair of the YPO Harvard Business School Presidents' Seminar. In addition, Adam frequently speaks at events and is a member of the Metro New York Chapter of YPO and the Philadelphia Chapter of YPO Gold, where he serves on the Board as Chapter Chair, is the International Chair for the YPO Technology Network, and formerly served as the Chapter, Forum and Education Chairs for New York City, as well as Chairing the YPO International Annual Thanksgiving Event.
Adam was a member of Vistage for over six (6) years, and EO for nine (9) years where he sat on the New York City Board for several years, including two as Membership Chair. Adam was also a member of The New York Enterprise Report's 25Founders.
He has served on a number of Advisory Boards, including the OpenDNS Customer Advisory Board, Cloupia, Toshiba, Ingram Micro's VentureTech Advisory Council, the Cisco Commercial Channel Advisory Board, Cisco's Managed Services, Herbie and IPC Sub-Councils.
Adam was twice invited by John Chambers to present to his management team on the technology needs of small businesses.
A strong believer in continuing education, Adam graduated from the EO/MIT Birthing of Giants Program, is a multiple year participant in the YPO Harvard Business School President's Seminar and holds a B.S. in Accounting from Adelphi University.
Adam is an avid CrossFitter, and is a CrossFit Level One Certified Trainer, as well as having completed the CrossFit Olympic Lifting, Mobility, Strongman and Gymnastics Certifications.
Married, with two children, Adam lives outside of Princeton, New Jersey.
---
Sarah Eiseman, Co-Founder.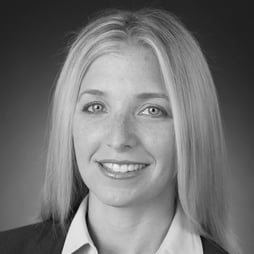 Sarah V. Eiseman now sits on the Board of Directors.
Since Sarah joined Lloyd full-time in 1996, she has contributed to the growth and success of Lloyd from its conception. Previously, she acted as Controller and Project Manager for the company, responsible for all client billing and reconciliations, cash flow management, payroll responsibilities, and collaboration with architects in creation of the company office space. Sarah has also been responsible for human resources, purchasing, shipping and receiving, and scheduling and dispatch at one point or another throughout her tenure with Lloyd.
Sarah additionally has five years' experience as a buyer for Burlington Coat Factory. Ms. Eiseman holds a Bachelor of Science in Design and Merchandising from Drexel University.
Married, with two children, Sarah resides outside of Princeton, NJ, with her husband, Adam. Sarah is an avid CrossFit athlete, receiving her ANSI Accredited CrossFit Level 1 Trainer Certificate, ANSI Accredited CrossFit Kids Certificate, CrossFit Olympic Lifting, CrossFit Gymnastics, CrossFit Strongman, and CrossFit Self Defense Certificates. She also enjoys landscape design, interior design, and photography.
---
Brian David, Managing Director.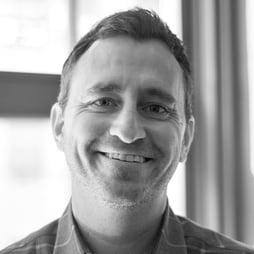 As part of the Executive Team, Brian brings over 17 years of leadership experience in the information technology industry to Lloyd Group, executing marketing strategies, technical initiatives and guiding the organization's fast-paced growth.
As Managing Director, Brian oversees all day-to-day sales, marketing, and solutions development activities. He monitors all of Lloyd's products and services and manages client satisfaction. Brian also facilitates the growth of the firm by enhancing operational efficiency, supervising technology advancement and new offering development, and developing client training programs. His deep experience in direct and indirect sales has driven marketing, products and solutions management, and business development into new target markets maintaining Lloyd's standing as an innovative, market leader.
Brian began his tenure at Lloyd in 1999 and was made a Partner in 2006. Prior to his promotion to Managing Director, he served as the Vice President of Business Development, where he led highly successful customer acquisition and growth plans for the Greater New York Area, developing new sales territories and strong client relations for national accounts. Until 2006, Brian acted as Director of Operations, where he grew the firm's Call Center/Operations division by 80 percent, implemented ITIL Incident and Problem Management, and successfully developed and launched LloydCareTM, the company's core outsourced IT management solution.
Outside of Lloyd, Brian has been in involved in Entrepreneur's Organization (EO), Vistage, True Profit Groups, The Association of Legal Administrators, Society of Design & Administration, and Law Services Group, a group dedicated to providing valuable services to the Legal Community. Today Brian is a member of the Inc. Business Owner's Council, Heartland Technology Group, and sits on the board of Connect 4, an executive business development forum in the NY Area.
Brian has been named to the 2013 MSPmentor 250 Top Managed Services Provider Experts, Entrepreneurs and Executives.
Brian graduated Cum Laude from Loyola University, New Orleans, where he earned a degree in business management and is currently in year 2 of Harvard Business School's Owner/President Management program.
Married, with two daughters, he resides in Philadelphia, PA.
---
Amy Land, Director of Human Resources.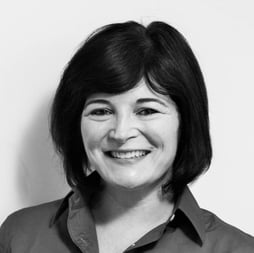 Amy joined Lloyd in July 2016. She is responsible for the Human Capital Strategy Component of the company and directs the HR function and performance in the context of Overall Business Strategy.
She is a proven, results oriented, self-starter with 10 + years of professional HR experience in high growth companies with multiple locations. Her areas of expertise include Recruitment, Talent Management, Employee Relations, Policy Development, Project Management, Business Planning, Facilitation, Mediation and Cultural Integration. Amy has added value to Coopers & Lybrand, Andersen Consulting, Sylvan Learning Systems and other professional service firms.
She graduated from Cornell University with a degree in Human Development and Industrial Labor Relations. While at Cornell she managed the Men's Varsity Basketball team and then worked for the New Jersey Nets right out of college.
Her interests include attending sporting events, health and wellness, food and cooking, barre, travel, comedy, theater and all of her kid's athletic, academic and various endeavors. Married with 3 wonderful children and a super friendly, shaggy puppy named Brody, Ms. Land lives in Southern Westchester County.
---
Eric R. Lohwasser, Financial Advisor.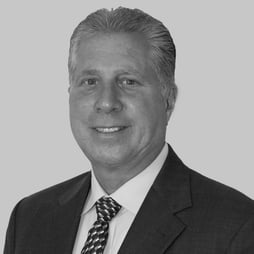 Eric has been associated with Lloyd since 2012, advising the company in all aspects of financial management. As a CPA and seasoned executive, Eric adds value across all business disciplines mentoring associates and fostering teamwork.
Eric's career includes CFO positions with public, private, and private equity owned enterprises. Recent experience includes working with multiple privately owned companies providing CFO services at a higher level than could otherwise be obtained.
Eric and his wife are longtime residents of Northern New Jersey where they raised their two children, now married.
---
Jason Winters, Service Delivery Manager.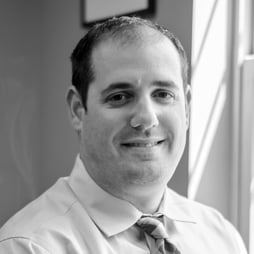 Jason's Lloyd story started in April of 2007. He began as a Level 1 Helpdesk Analyst, and has held various positions in the Response Center including Dispatch Analyst, Onsite Presence Analyst, Level II Analyst, Response Center Team Lead, and Response Center Manager.
Prior to Lloyd, Jason worked as an inside sales representative at Software House International, and a Junior Network Administrator for Patrina Corporation. In his youth, Jason worked as a maintenance worker at a driving range, which is where he tailored his golf swing.
Jason received his Bachelor of Science and Business Administration degree at the University of Hartford, and holds a security degree from Chubb University. He is ITIL certified, and a member of HTG Peer Groups.
Jason is currently raising two children with wife Stacy in Bridgewater, NJ. He loves to spend time with his family, playing golf, watching sports, and taking his annual trip to a college football game.
---
Justin Byrne
, Solutions Manager.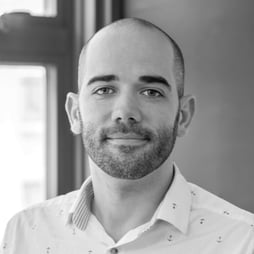 Justin joined Lloyd in June 2006 as a Business Associate. He has since held the positions of Priority Analyst, Priority Lead, and Escalations Manager. As Solutions Manager, Justin is responsible for the development and implementation of Lloyd's solution catalog .
Justin graduated from Rutgers University with Bachelor degrees in History and Psychology.
Justin currently resides in Hopewell, NJ, with his wife Lelia and son Finbar. He loves soccer, cycling, and is in the beginning stages of a woodworking hobby.
---
Daniel Krutoy, Principal Consultant.
Verticals: Hospitality, PR/Marketing/Advertising Agencies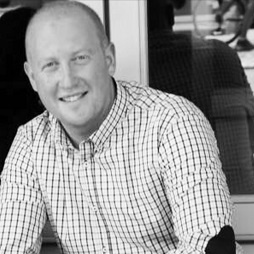 Dan joined Lloyd in Spring of 1999 as an intern, where his main tasks included making deliveries and walking the two office dogs. His position evolved into a Help Desk Internship which he held throughout high school and college, and he started full time in 2005 as a Help Desk Analyst. Since then Dan has held many roles at Lloyd, including Help Desk Team Lead and Help Desk Manager.
Dan received his Bachelor of Business Administration, Finance & Investments degree from Baruch College. He is a member of BNI, and is HIPAA Certified.
Dan was born and raised in Brooklyn, NY, and currently resides there with his wife Julie, son Aiden, and bulldog Madden. Family comes first with Dan, and he also finds time for sports, travel, being a food lover and being a diehard New York Jets fan.
In addition to the above listed verticals, Dan has experience consulting for many other fields, including but not limited to retail, jewelry, and staffing.
---
Dave Curley, Principal Consultant.
Vertical: Financial Services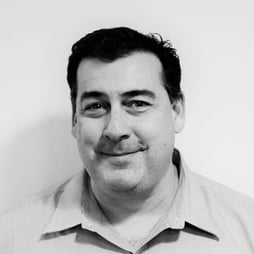 Dave joined Lloyd in December of 2015, and holds the Principal Consultant role for our Financial Services clients.
Previous experience includes Director of Client Services at Valiant Technology, Director of Operations at Robert E Hecht Gallery, and Director of Marketing, Broadcast at Digital Convergence. Dave's business experience has proven to be his greatest asset in assisting our financial service clients make the most of their technology investments.
In addition to Financial Services, Dave has experience as both a consultant and on the client-side in advertising, public relations, and hospitality, as well as in several fast moving start-ups.
Dave graduated from Binghamton University with a B.A. in English: Literature & Rhetoric, and currently lives in Westchester County, NY with veterinarian wife Donatella, daughter Matilda, son Cameron, two dogs, and one cat.
---
Steven Au Yeung, Principal Consultant.
Vertical: Professional Services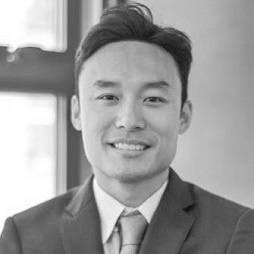 Steven joined Lloyd in December 2004 as a support analyst, and now holds the role of Principal Consultant for our professional services clients, primarily law firms, where he helps guide the direction, growth, innovation and development of technology and business solutions for his clients.
Throughout his tenure at Lloyd, Steven has taken on many roles including Escalations Manager, Business Solutions Manager, and Senior Technology Consultant, giving him a holistic perspective of technology solutions and services that he brings to his current position of Principal Consultant. Steven also has experience consulting on technology solutions for some additional verticals, including real estate and not for profits.
Steven holds a Bachelors of Business Administration and a Master's of Science in Information Systems and Technology from George Washington University. Other certifications include ITIL, CCENT, and MCP, as well as being Lloyd's representative in the Association of Legal Administrators.
Born in Hong Kong, Steven currently resides in New York City with his fiancée Caroline (wedding coming in August 2017!). Steven is a true food lover who loves to cook at home and is also a die-hard Knicks fan, since the Patrick Ewing and John Starks days.